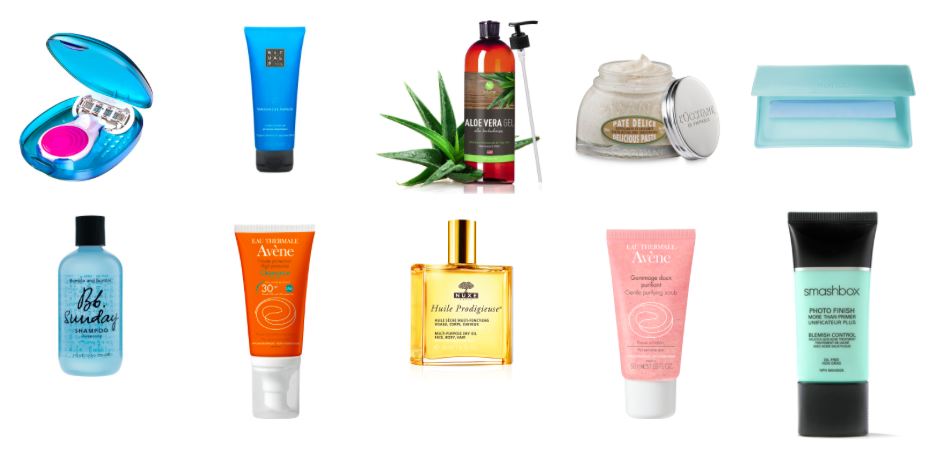 Feel cool and fresh leaving the shower:
My number one summer must have is without a doubt Rituals' Samurai Ice Shower gel, recommended by Katrien. This shower gel smells amazing and actually has you leaving the shower feeling chilly, ideal for excruciatingly hot summer days.
Smoothest hair removal: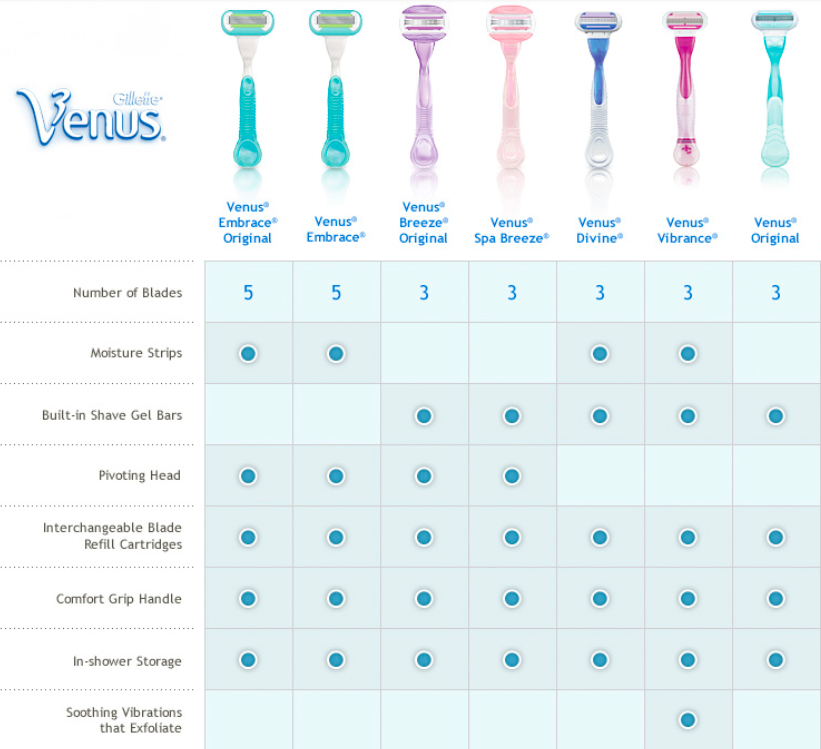 Every woman has the right to keep her bush, but for those who'd rather not, I recommend permanent hair removal or Gilette's Venus razorblades for the smoothest legs possible. Not a fan of Silk Épils or waxing, due to irritation, lack of smoothness and ingrown hairs, so no matter what I try, I keep coming back to good old Venus. I've loved them all, and must admit I'm a sucker for their beautiful designs and colours, so I needlessly keep buying new ones. Looking forward to trying out their 2 latest models: the ultra flexible Venus Swirl, and the compact Venus Snap.

Summery colours:
Suckers for bright, cheerful colours like me just love summer collections, including eye-shadow palettes by Sigma, Urban Decay and MAC.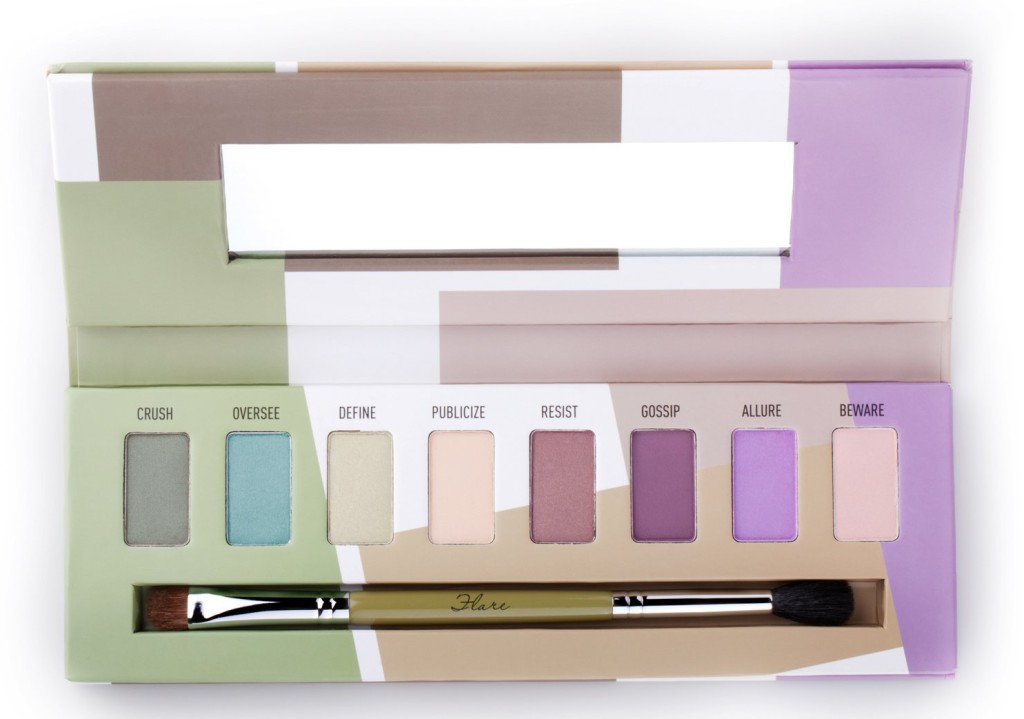 How gorgeous is this Saigon Summer lipstick and Summer Opal blush by MAC? The blush is part of the Limited edition Bao Bao Wan Collection and is still availailable here.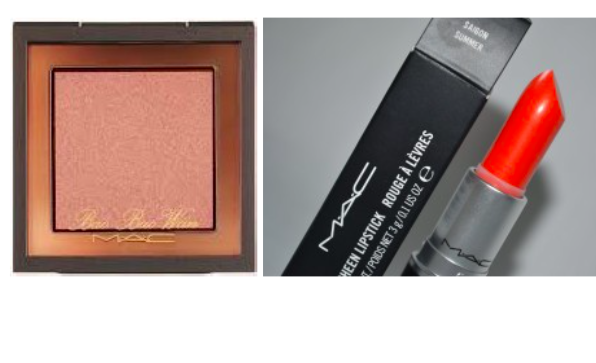 Get your tan on without turning into a crocodile:
Pre-tanning preparation: scrub!
For a flawless complexion and long-lasting tan, getting rid of dead skin cells is essential. Use the sand (not really), or better yet make your own sugar and salt scrub. Too lazy? Ok then:
Avène is probably my favourite skin care line, and I've never been left disappointed with any of their products. Their gentle, purifying scrub for sensitive skin is no exception. L'Occitane's beautifully packaged Delicious Paste is another scrub to try out.
Favourite moisturisers for summer, sunscreens and sunscreen sticks: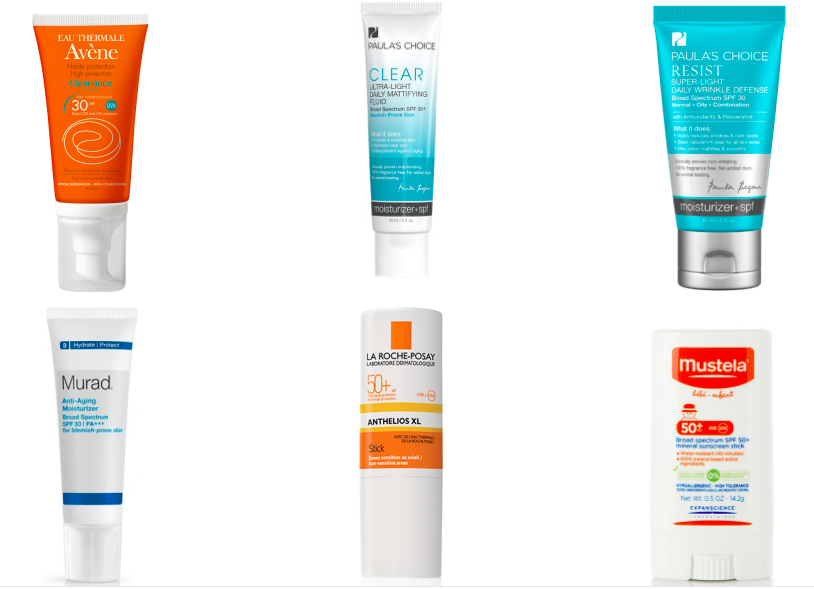 Perfect for acne prone skin, or lighter sunscreens that can also be used on the face: Avène Cleanance sunscreen with SPF30, mattifying fluid by Paula's choice for blemish prone skin with SPF30, Murad's Anti-Anging moisturiser for blemish prone skin (SPF30) or Paula's Choice's Super- Light Daily Wrinkle Defense. Europeans can buy the Resist body lotion spray at 28 euro here. I always have a compact 50+ sunscreen stick with me, to apply on sensitive areas or scars. La Roche-Posay has a good one, although the lids keep cracking, so the packaging could be better. Mustela's Mineral SPF stick is slightly cheaper and also great for the sensitive eye area.
Best non-greasy AfterSuns: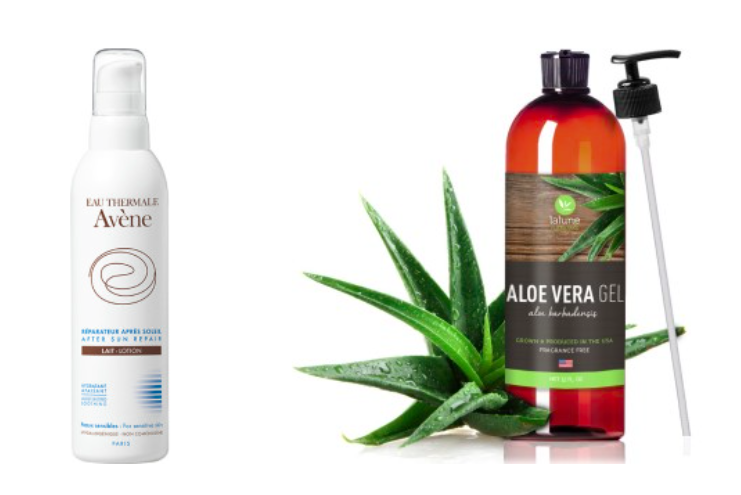 Pure Aloe Vera gel is soothing and healing for a myriad of conditions, from sunburn to acne, eczema, razor bumps or insect bites. Find Aloe Vera too sticky? Try Avène's light after sun milk for sensitive skin.
Make it last, minimise pores & get rid of excess oil:
Mattify and minimise pores with Murad's Oil control mattifying lotion and follow with a fabulous Smashbox primer (I love their primer for blemish prone skin) to make your makeup last all day. Urban Decay's equally famous eyeshadow primers enhance eye shadow colour and help combat creasing and fine lines. Finish off with Orlane's line-minimising, feather light powder for a glowing matte complexion, and touch up during the day with Shisheido's Pureness Oil Control Blotting Paper to absorb excess oil.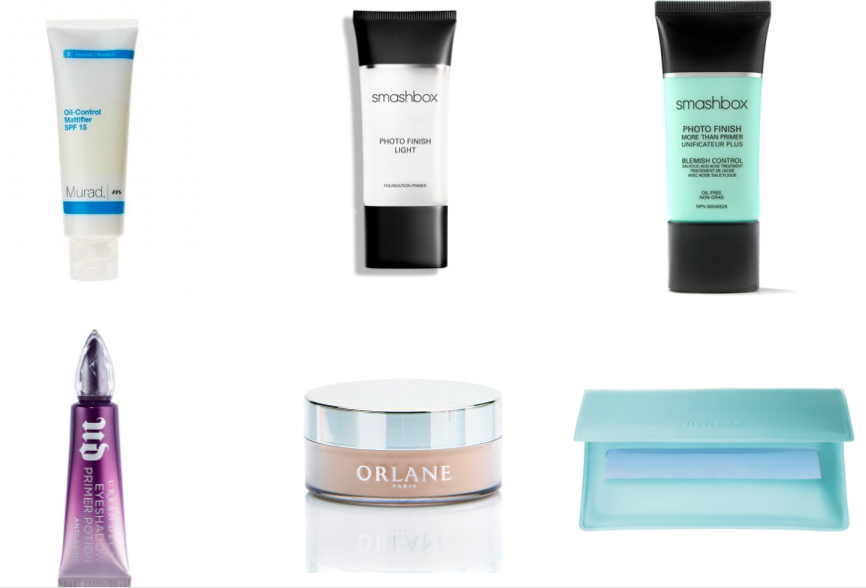 Body shimmer and oils:
I adore Nuxe's Huile Prodigieuse, for the intense moisture and shiny legs it gives me, its divine smell and ease of application. The Or version is a bit too shimmery for me, but gives a stunning effect on photographs or from afar. Bio-Oil is a more affordable popular alternative, but due to the lack of perfumes, I find it smells a bit strange. The cheapest and most nourishing option is coconut oil, and in case you have'nt caught on with my coconut oil obsession, it is good for almost everything, I tell no lies. All these oils can also be used on hair as a pre-wash treatment, or very lightly (e.g. applied to wet hands first) to add moisture and shine to dry, frizzy hair.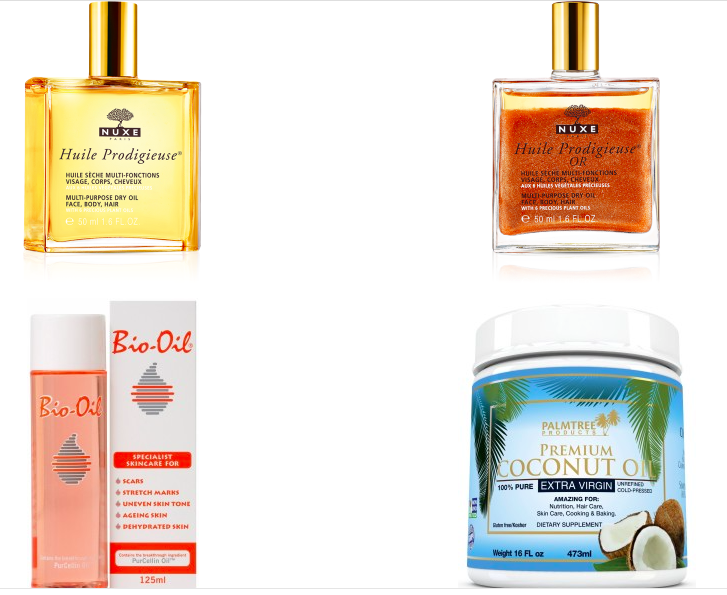 Hair must haves:
When out on the beach, I'll either lather my hair with Premium coconut oil or a rich mask, or I'll put a DIY lightening concoction in my blonde-ish hair.
Bumble and Bumble's leave in Thirst Quenching complex is one of my all-time favourites, and their leave in conditioner is also extra convenient during summer. Humidity blocking serums or sprays can help keep frizz at bay, but beware of build up and wash  with a clarifying shampoo every now and then: e.g. the gentle, deep cleansing Kebelo clarifying shampoo, or Bumble and Bumble's rightfully hyped Sunday Shampoo.
Transpiration solutions:
Disposable underarm shields: a bit weird perhaps, but still better than sticking sanitary pads under your pits. Available to Europeans here, and to Americans here.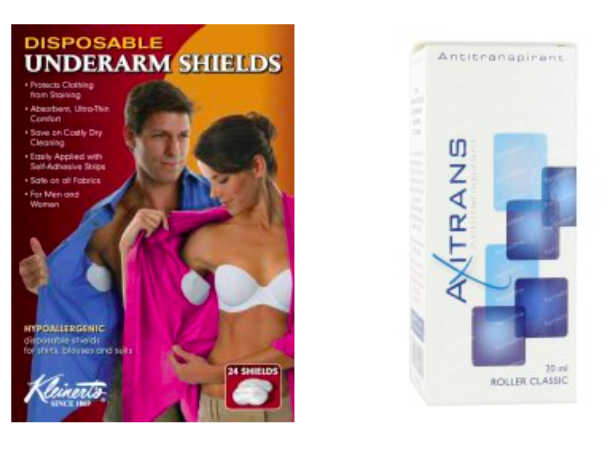 Clinical strength deoderants promise us the world, but often don't deliver. AXiTrans Deodorant works beautifully, but applying it to recently shaved armpits can sting worse than a mutated wasp.
On the hottest of days, I always have clinical strength deo wipes and a can of refreshing Avene thermal water nearby, and in case of important dates on the beach, you might catch me wearing waterproof eyeliner and mascara, although lazy me will rather have her lashes dyed black at the salon before summer starts. But since lazy me is also too lazy to go to the salon every month to have her blonde lashes died black, I've switched to 28 Day Mascara, which can be done from the comfort of your lazy sofa.
Traveling light without compromise:
Next to saving all my free samples for travel purposes, I can't do without my reusable, leakage proof travel size bottle sets from IKEA. I also like the Travel Smart travel bottle set's different shape and size options.
But most importantly, I can't do without my scuba and snorkling gear, yellow heart-shaped sunglasses, handy Bobble water bottle and inflatable water bed.