My hair is almost at buttocks-length for the first time in my 30 years on earth, but after it caught fire on a candle at a cosy pub 2 days ago and smelling up the entire place, it inspired me to write something about my all time favourite hairstyling iron.
My CHI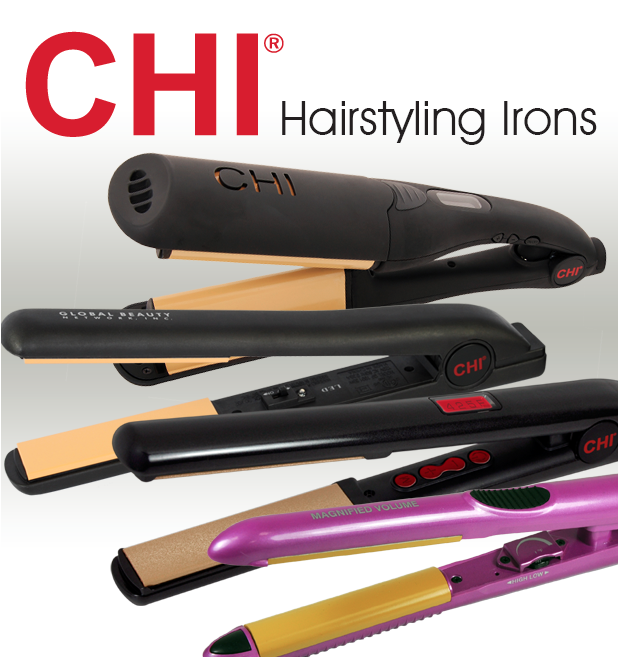 hairstyling iron won't leave your hair smelling like that pub did recently, and it didn't become the industry leader in ceramic straightening without just cause.
The expensive Bio hairdresser I bought it from 5 years ago even claimed it was good for the hair since it sealed the scales etc. Although I firmly believe this is utter nonsense, it doesn't do nearly as much damage as other devices, certainly when used in combination with a good heat protectant.
Why though? Think of the way ceramic cooking ware works. Or pull out a strand of hair, wrap it around your CHI and try burning it with a lighter. The hair in contact with the ceramic will not burn. True story. Nevertheless, no straightener can ever be "good" for the hair, for the simple reason that its high temperatures does increase pores and voids in the hair over time.
Word of caution: using straighteners on wet hair is murderously damaging. The water absorbed in the hair's cortex expands rapidly when heated, causing popcorn-like explosive evaporation (boiling water anyone?).
The Chi straightener is durable, light weight, with easy adjustable temperatures and shuts off automatically when idle. No burnt hair, no burnt down houses.
Remember:
Use a high quality ceramic device
Lower your heat settings
Use heat protecting hair products
Let hair air dry first or dry with blowdryer
Don't overuse
Be gentle and work quickly
Deep condition!
Where to buy? Cheapest place I found them was here.
Extra Tip: Seeing that my motto has always been "what would MacGyver do?", I got the revolutionary idea of using my CHI straightener as a clothing iron when I was still at uni and ironless. Ok, perhaps a regular iron is more practical, but ironing collars or quickly ironing parts of the dress you have on is actually pretty convenient with this thing.
Summary
Reviewer
Review Date
Reviewed Item
Author Rating