Clarisonic Pro (now Plus)
around $
240
Pros
Superior cleansing
Greater absorption
Improves blood circulation
Great for acne
Claims to reduce wrinkles
Sturdy design
Multiple settings
Plus model with body brush
Gives immediate, radiant glow
Customisable: brushes for all skin types
Cons
Pricey
A bit time consuming if used daily
Need to change brush heads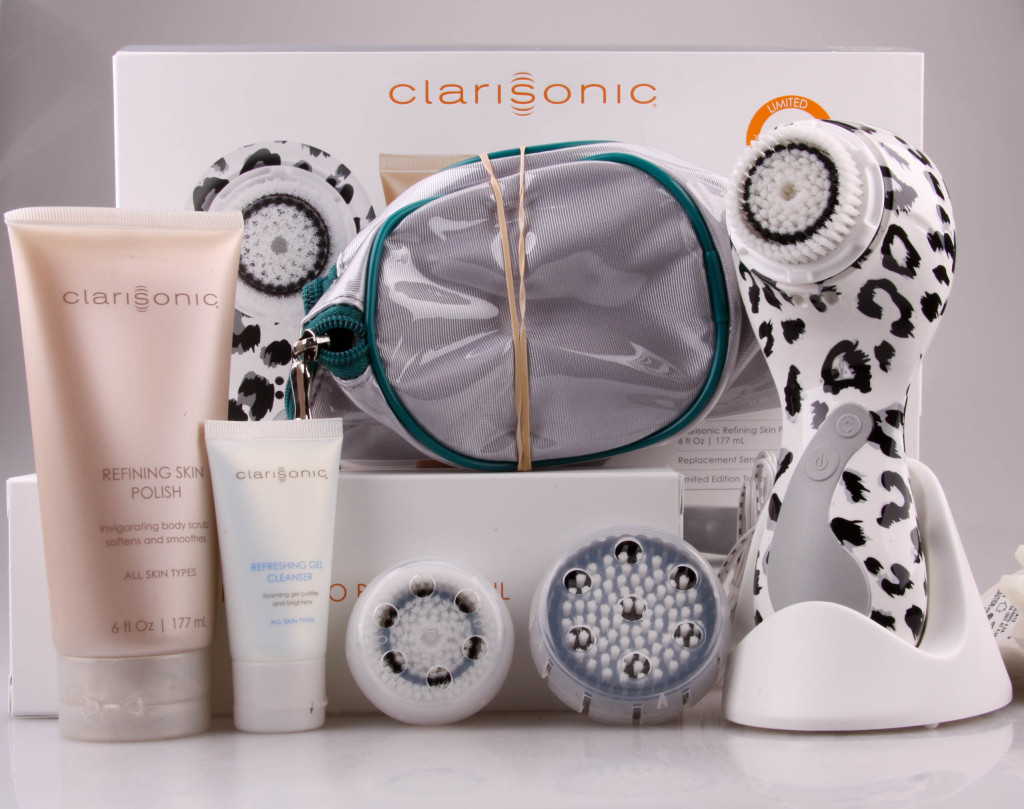 Clarisonic Claims:
6 times better cleansing resulting in softer, more radiant skin
61% greater absorption of vitamin C (and other ingredients in your skincare products)
Improves skin texture, Rosacea, Photoaging
Improves appearance of skin colour, elasticity, fine lines and wrinklesIt oscillates at 300 micro-vibrations per second
Stimulates blood circulation (and collagen production?)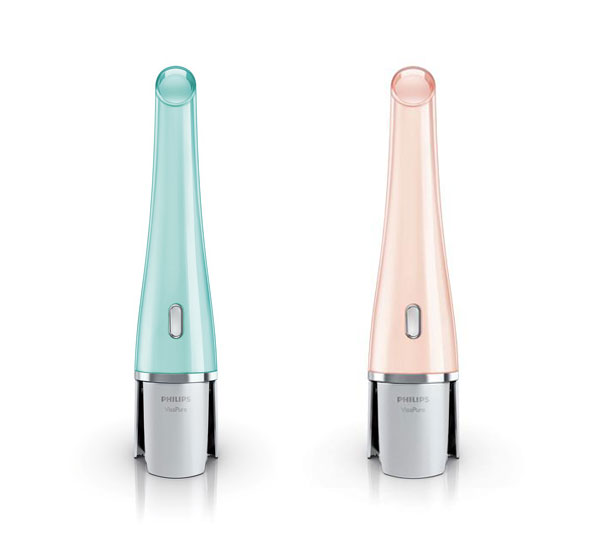 Visapure Claims:
Supposed to be 10X more effective than hand-cleansing
Great exfoliator
Improves microcirculation for more radiant skin
Improves the absorption of your skin care product
Both rotates and vibrates
Like the Clarisonic, also waterproof and rechargeable
 My Experience:
After good results with the Philips Visapure and reading so many raving reviews about the Clarisonic, I decided to upgrade to the Clarisonic Pro, and what an upgrade it's been! Whilst the Visapure did a good job exfoliating and cleansing the skin, the Clarisonic's sonic cleansing method does seem superior, since it does a lot more than just swirl around. My skin feels glowy and extremely fresh after use, pores seem tighter and product is indeed absorbed more quickly.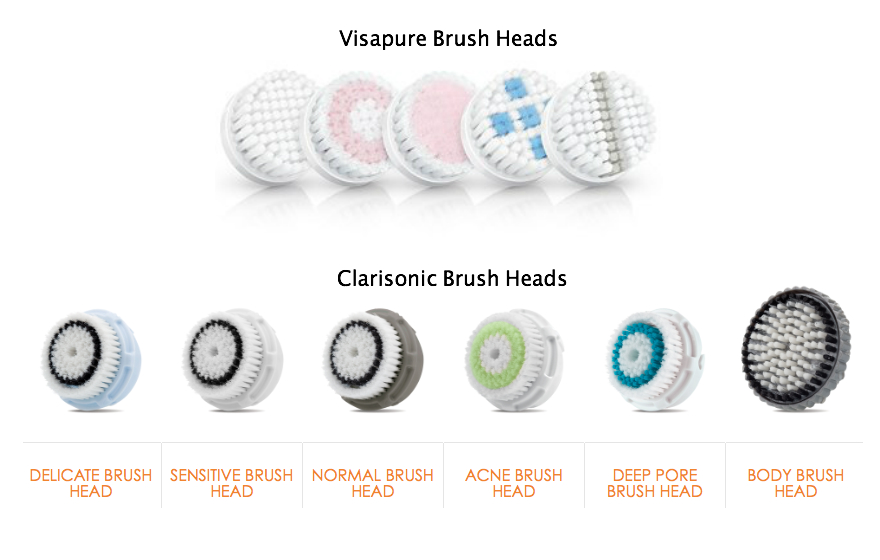 The body brush and extension handle (unfortunately only comes with the more expensive Clarisonic Pro) is a big plus, since this enables you to also get rid of rough skin around your knees and elbows, helps to make shaving legs a pleasure and reduce bumps or ingrown hairs, and makes it easy to thoroughly cleanse hard to reach places like your back, ultimately reducing in bacne or other skin issues.
At first I was sceptical about hygiene with these brushes and whether they wouldn't perhaps cause extra break-outs due to trapped bristle bacteria, especially since you're only supposed to replace the brush head after 3-4 months if used twice a day. According to the Ici Paris website, they are completely anti-bacterial, but I did not find that claim confirmed elsewhere. Regarding the question, Clarisonic advises to "not put the cap on the brush after use unless traveling. To prevent bacteria growth wash your brush head at least once a week with anti-bacterial soap and warm water." The bristles are made with "super-soft, quick-drying DuPont® Tynex® Supersoft Filament", which to me implies it'll be less of a bacteria magnet.
Clarisonig Clinical Test Results
(See the Clarisonic website for more details)
Conclusion:
The Visapure (180€ for the pink one, and 125€ for the blue one in Europe) is overpriced in comparison to all the extra benefits the Clarisonic offers (ranging from 150€ for the Mia2 to 200€ for the Pro). The Clarisonic gives a gentler yet more thorough cleansing, whilst the Visapure seems more adequate for exfoliating purposes. The Visapure's loading dock is quite clumsy (beware of accidents) and makes it difficult for the brushes to dry properly. I also love the Pro's adjustable timer, since I prefer a 2 minute cleansing to the Visapure's standard 1 minute timer.
So even though the Visapure is the closest thing to the Clarisonic on the market (also vibrates – not sonic though), I'd strongly recommend the Clarisonic over the Visapure any day. Its patented sonic micromassage technology is what makes it so unique, efficient and superior. The design is sturdy and intuitive, and it's a pleasure to use. After my first week of use my skin has a smooth glow to it, but even the minor purge isn't keeping me from loving the results so far.
Where to buy?
The Clarisonic Plus is available on Amazon
for $260, and the Clarisonic Mia 1
for $99.
Visapures are available here.