I admit, most beauty addicts will already be familiar with these, but just in case you weren't, I'd like to share some helpful websites I reference frequently for reviews and to look up new products.
Beauty Review Sites:
Before buying any new beauty product, I always check makeupalley.com: the largest beauty platform on which beauty aficionados gather to review their latest purchases. It's been said that "the first rule of Makeup Alley is you do not talk about Makeup Alley", although it's far passed the stage of being secret. This article titled Infiltrating Makeup Alley, the Internet's Most Secretive Community of Beauty Obsessives sheds some light on this community.
The site's filter options (by rating, amount of reviews, skin type and age etc.) is super convenient.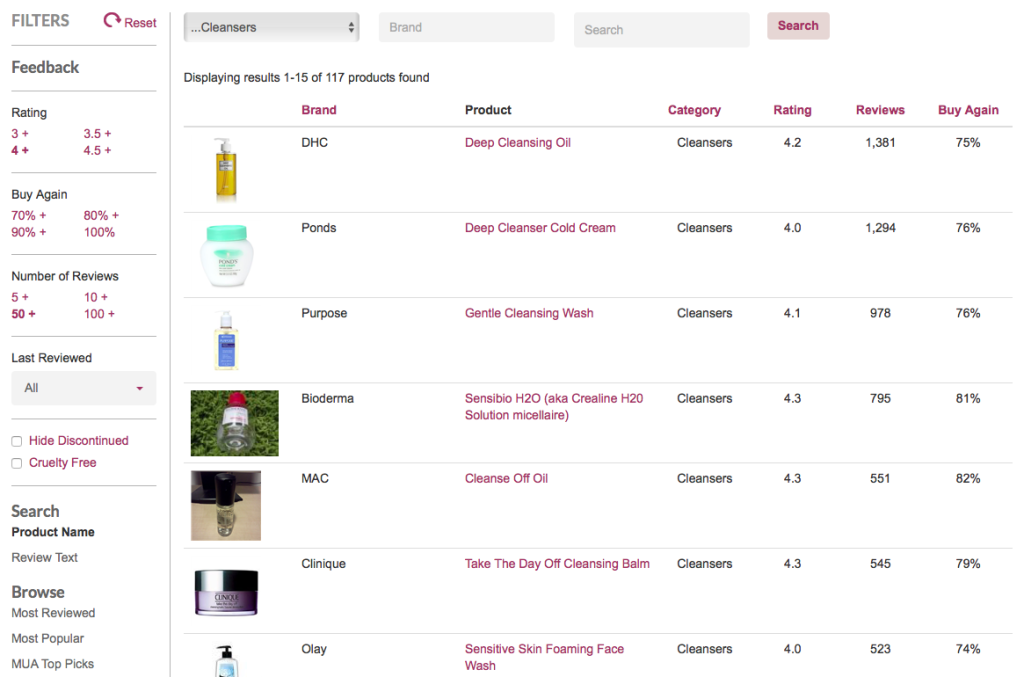 Looking for a product that doesn't have enough reviews on Makeupalley to be trustworthy? Odds are big you'll find more on Amazon. Here you'll find almost everything, but stay critical and look for the less extreme reviews (e.g. 2-4 stars instead of 1 or 5 stars), since many companies pay or reward people for writing positive Amazon reviews. Not all negative reviews are trustworthy either: some companies have their marketing peops write negative reviews about competitors' products.
Obviously reviews become more trustworthy in accordance to the number of reviewers, which is why I also like using Sephora. I often check them for ingredient lists, but I hate that they don't ship to Belgium yet. Like Makeupalley, they also allow filtering reviews by skin type and age, but since they reward shoppers for reviews, I am a little extra skeptical here.
Australian Beautyheaven is another big fish with some lovely reviews: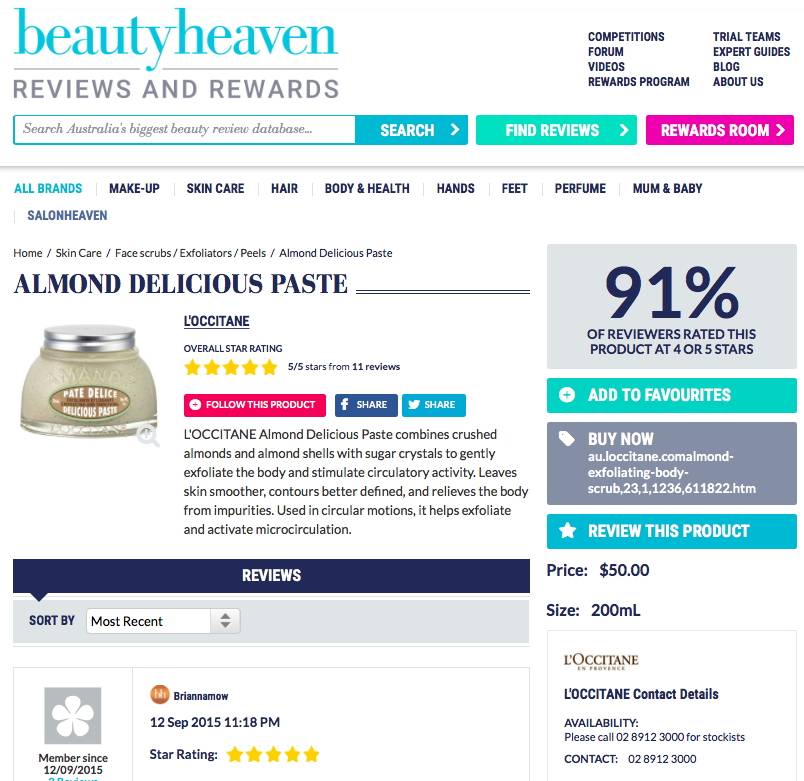 Glamgeek is a smaller review site I don't use much, but is in my bookmarks nevertheless. A smaller wannabe Makeup Alley so to speak: "1000's of beauty products reviewed and rated by real people like you!".
For more reviews, a forum, and a list of beautyboxes, see makeuptalk.
I like referencing Paula's Choice's Beautypedia review section and like their reviewing style, although I often don't agree and suspect them of being quite biased. Paula's Choice products are obviously always rated excessively positively here, but what strikes me is their bashing or omission of brands that are direct competitors.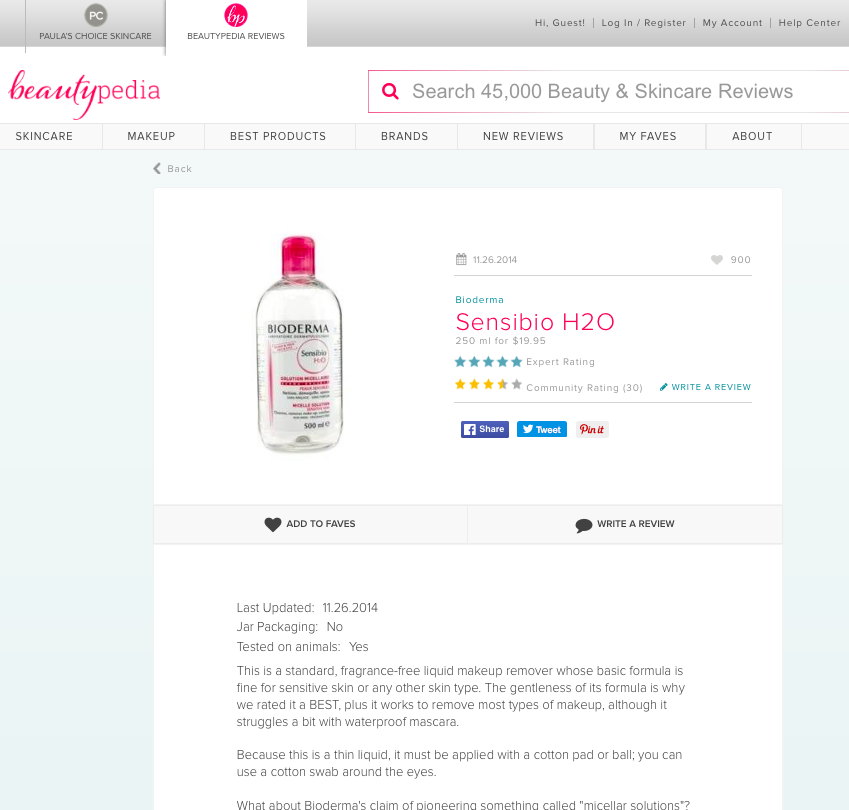 Beauty Ingredient Dictionary:
Paula's Choice did hit the ball out of the park with their Cosmetic Ingredient Dictionary: a fantastic reference site to look up what each ingredient in a skin care or hair care product does and how beneficial it is. Here you can find info on just about every ingredient listed in beauty products' ingredient lists. This is often my main decisive factor when in doubt about purchasing a new, expensive product.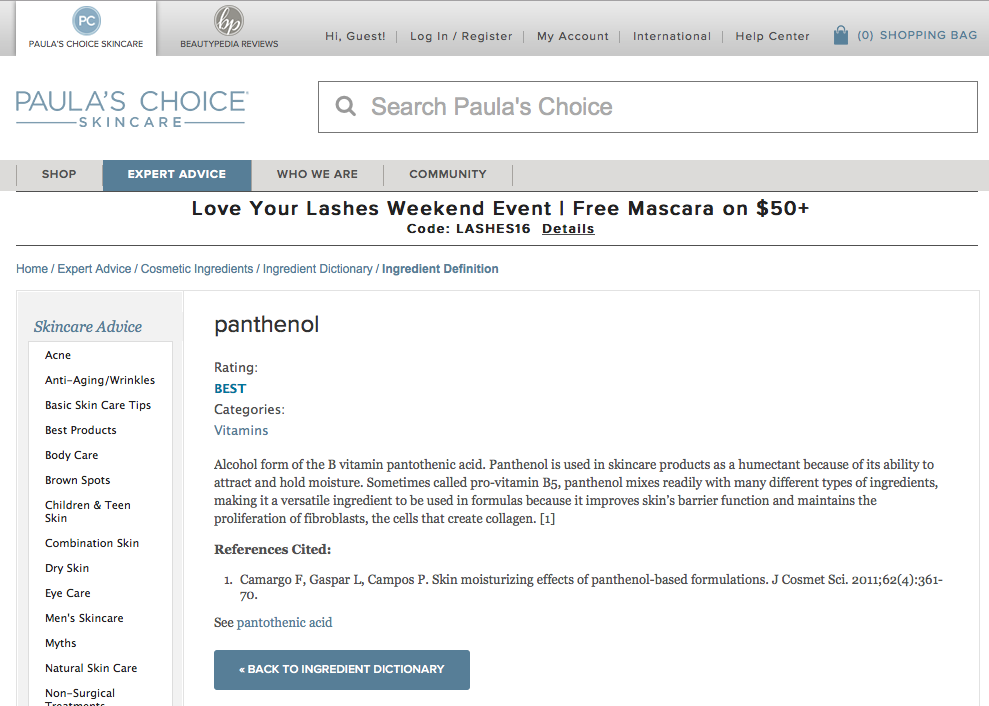 Inspirational Beauty Sites:
Occasionally I find inspiration on new products to test out on Refinery29, TotalBeauty, or Allure.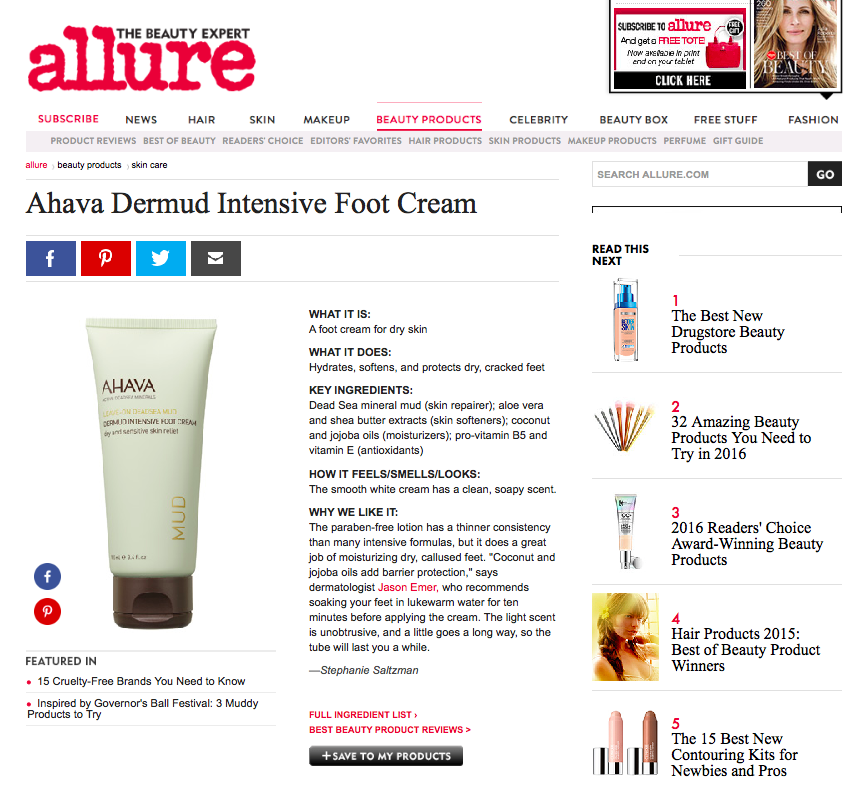 However, my main go to site for inspiration, procrastination, or the latest "best of" products, is YouTube.
Favourite beauty vloggers:
I thoroughly enjoy reviews by Tati (a lovely 30 something woman with great high end taste, yet not afraid of quality drugstore products), Carli Bybel (a stunning, sweet YouTuber), Grav3yardgirl (a funny, quirky and loud all-round Youtuber who always entertains), Wayne Goss (an authority in make up I take very seriously, with his own quality Japanese made make-up brushes), Clevver Style (entertaining, not too serious channel to find out what new quirky products are out there), Simply Nailogical (my favourite quirky nail YouTuber), Makeup Geek, BeautyPedia and Paula's Choice's channels, Ruth Crilly's "A Model Recommends", Nikkie Tutorials, Stephanie Lange, Kaushal Beauty, Fleur De Force, Zoella, Kara Kendall, HotandFlashy and many more.
Science meets beauty
Those interested in the science behind cosmetics, in depth info about their fave mascaras or the way coconut oil penetrates the hair follicle take note.
The Beauty Brains is a wonderful blog in which industry specialists aim to "make you smarter about beauty products". Its tagline "Real Scientists answer your beauty questions" says it all. I occasionally find them a tad too sceptical, but prefer these eggheads' writings to reading the umpteenth blog by some sponsored airhead.
Written by a scientist, The Natural Haven has some lovely in-depth articles about science and hair, including clear diagrams explaining how some products and ingredients work.
Another good ingredient database (next to Paula's Choice's) can be found Colin's Beauty Page. The blog includes some quality reads and reviews and has the following tagline: "A cosmetic scientist's beauty science blog where he shares his news and views on beauty products and the science behind them".
For "news and views from the world of cosmetic chemistry", see Soapy Guy.
Last but not least, visit Chemists Corner to find out everything about becoming a cosmetic chemist and learn to formulate your own cosmetic products. This site includes podcasts, a forum, and info on cosmetic formulations. "Chemists Corner is a website written for cosmetic chemists by cosmetic chemists. It is meant to be a resource and gathering place for cosmetic chemists to learn tips, swap stories, and find out how to survive and thrive in the cosmetic industry."
Please do let me know if you know of any good review sites or databases I haven't mentioned here. Feedback is always appreciated!