It may come as no surprise that beauty products for men are mostly just marketed for men, and not necessarily made for them. Companies will obviously use perfume and packaging that appeals to their target audience, resulting in products that represent stereotypical ideas of masculinity. They'll take advantage of the fact that some men are still uncomfortable using skincare products unless they're super manly, and sadly, a strongly scented product in clean brown or grey packaging with big manly letters and some scientific imagery generally does appeal more to men. Other than that, there's hardly any difference.
---
Ok, men tend to have thicker, oilier skin, and may develop more testosterone induced acne, but on the other hand, many women have skin that's indistinguishable from men's skin, and vice versa. Dermatologists will never prescribe gender specific products, but will rather look at skin type and at the problem that needs to be tackled.
Since men tend to have more sebaceous glands and thicker, less sensitive skin (meaning they can tolerate drying ingredients a bit better), products for men may have more aggressive ingredients or concentrations. A "manly" cream tends to be a bit less moisturising (oily bastards), and absorbs into the skin more quickly, leaving the skin to feel less hydrated/oily (possibly also because men may not feel the same urgency to have super soft baby-bum-cheeks 24/7?). Women with non-sensitive, oily skin could therefore reap extra benefits from these butch products.
e.g. Skin Diver® Active Charcoal body wash, supposedly made for men, but also perfect for women with body acne. Its Bamboo charcoal draws out pore cloggers, reducing bumps and body acne.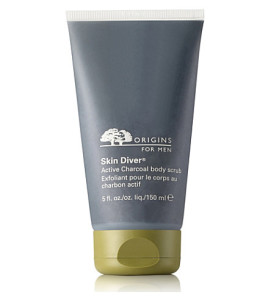 Ingredient lists are often shorter (less la dee da and superflous softeners and botanical goodness), but are largely the same as their female counterparts'. In addition, products for women may cater to more specific female needs and include ingredients such as for example lighteners to tackle hormonal age spots.
Shaving creams and aftershave may for example contain ingredients such as antibacterial silver particles to combat inflammation and irritation caused by microscopic cuts. E.g. Avène's Dermo K against ingrown hair facilitates hair's release and reduces irritation and bacterial risk, making it the perfect bikini aftershave.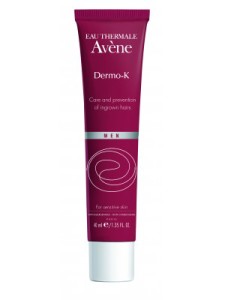 Razor blades for women are usually designed to cover a larger area, and the blades in men's razors can be more densely packed, making them more ideal for thicker stubble and a closer shave. Ladies with thick, dense hair could therefore just as well use men's razors, since they're usually a lot cheaper to boot.
And not only men's razors are cheaper, other beauty products usually are too, and this for the simple reason that women are under more social pressure to look good and are consequently often willing to spend more.
---
Which brings me to why I'm writing this. The idea came when I saw a Lierac anti-puffiness eye-cream for men on sale at my local pharmacy. The pharmacist then told me that its ingredients were identical to the Lierac anti-puffiness gel for women, so I went ahead and bought it, and indeed, I couldn't tell the slightest difference.
Homme Diopti Eye Contour – Anti-Puffiness and Anti Dark Circles – 35 dollars for 0,55 oz.
Water (Aqua), Propylene Glycol, Hedera Helix (Ivy) Leaf/Stem Extract, Alchemilla Vulgaris Extract, Chamomilla Recutita (Matricaria) Flower Extract, Carbomer, Ruscus Aculeatus Root Extract, Tromethamine, Equisetum Arvense Extract, Hematite Extract, Zinc Gluconate, Potassium Gluconate, Calcium Gluconate, Copper Gluconate, Manganese Gluconate, Magnesium Gluconate, Sodium Mannuronate Methylsilanol, Arnica Montana Flower Extract, Tocopherol, Sodium Benzoate, Sodium Salicylate, Ppg-1-Peg-9 Lauryl Glycol Ether, Glycerin, Caprylyl Glycol, Maltodextrin, Silica.
Dioptigel – Puffiness Reducing Gel – 35 dollars for 0,35 oz.
Water (Aqua), Propylene Glycol, Hedera Helix (Ivy) Leaf/Stem Extract, Alchemilla Vulgaris Extract, Chamomilla Recutita (Matricaria) Flower Extract, Carbomer, Equisetum Arvense Extract , Tromethamine, Caprylyl Glycol, Sodium Benzoate, Sodium Dehydroacetate.
In a nutshell, you'll get 57% more product for the same price.
---
Another gem I found was MenScience Advanced Acne pads (at $0.48/ea), as a substitute for the overpriced but amazing Un-Wrinkle Pads by Philip Thomas Roth ($0.75/ea). Both contain Salicylic and Glycolic Acid, green tea, Chamomilla, aloe extract, and Ethoxydiglycol, etc., although I must admit the Un-wrinkle pads do have the added benefit of not containing fragrance or alcohol. Nevertheless, the significant price difference and minimal difference in use and results, makes the MenScience pads a great budget friendly alternative.
Axe's commercial's might have made teenage boys think they'd get laid more easily, but trust me, most women aren't fans of these headache inducing smells. Guys, I repeat: if you really think your scent of leathery, smoky manlyness is turning us on, think again. Not only is a single cologne much more advisable than having us smell a heavy mix of your manly shampoo, deodorant and body wash, but as you must know by now, these added fragrances don't do your skin or hair any good either. *The products listed here are all quality products that are mostly gender neutral and fragrance free.
So girls, don't be afraid of trying out good products for men if they suit you and save you a few bucks. And guys, feel free to use her stuff… at your own risk. She might not love the idea of her expensive facial soap washing your ball sack, but hey, at least now you know you won't grow a vagina if you do.
---