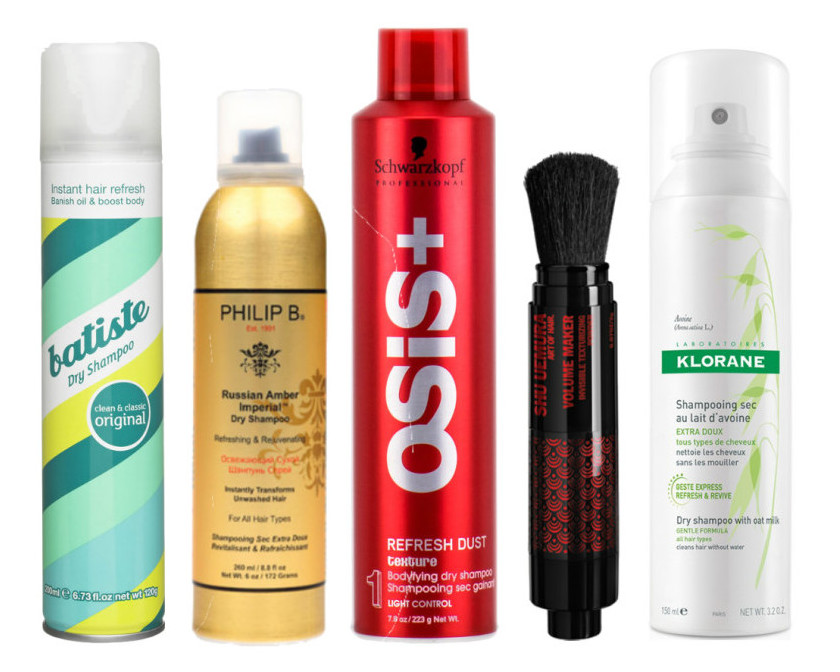 I wanted to love dry shampoos, I really did. But after The Beauty Test Tube's extensive testing, I must admit we'll never be a good match, and I'm afraid any dry shampoo love out there is a) temporary, or b) blind.
Here's why:
First of all, it smothers and clogs hair follicles. Less air means less growth, clogged scalp pores mean more hair loss.
It mainly masks the dirt. Even though it may make your hair look cleaner, it probably won't feel it.
May cause dandruff (and flakes or itchiness) or worsen existing scalp problems.
It may be its intention, but it can be overly drying, resulting in more damage and breakage.
Often leaves hair looking dusty, grey, and dull (especially with darker hair).
Most dry shampoos could just as well be called "spray on lighter fluid", and contain a great deal of dubious chemicals, such as butane, isobutane, propane and other aerosol propellents. Since dry shampoo often sits on the scalp for hours or days on end, its ingredients will have more of an opportunity to be absorbed into the scalp and bloodstream (logically more so than a rinse off product).
Short reviews of a few dry shampoos I've tested:
Ok, with my dryish, curly hair and irritated scalp, I admit I'm the worst candidate for dry shampoo (even though my roots can also get oily and feel the need for quick freshen-up fixes), but it's not just me.
My 2 favourite hairdresser gurus both confirmed how horrible it can be for the hair, especially if used regularly. Internationally acclaimed Michael spoke of it as truly damaging and ordered me to stay clear. And celebrity hairdresser Jochen from Clientology advised the Shu Uemura Volume maker as a healthier alternative. At around 40 euros it's not very healthy for my wallet however, but I managed to find it online for 20 bucks in a clearance sale and am not too unhappy with it. It does absorb oil, but not too much, since it was designed to mainly lift roots and give texture. I also don't really like how it makes my hair feel. Logical, since it's meant as a texturiser, so it feels a little sticky. I do love the packaging, which was absolutely perfect to fill with my upgraded home made dry shampoo concoction when the Shu Uemura powder ran out. Philip B. Russian Amber's dry shampoo is transparant, but too pricey and not absorbing enough. The smell is too pungent and lingering. Label M has a nice, neutral smelling dry shampoo that absorbs oil nicely, but shake well before use, or it will leave your hair white. The winner in smell and transparency is definitely Biosilk's Dry Clean Shampoo. Not the best absorber, but great for refreshing, and personally I just adore the Biosilk smell and will buy it even only for that.

All in all, great dry shampoo is tough to find. Texture, colour, smell, absorption, price, scalp irritation: these are all factors to consider, but I haven't found a dry shampoo that has checked all of the boxes. If anyone knows of any holy grails out there, please let me know!

Using a dry shampoo once in a while when you've overslept won't kill you, but if you have scalp issues or brittle hair it may cause extra harm, especially if you start using it as a replacement to normal shampooing. More dandruff, clogged pores, extra dryness, and even hair loss can occur when overused. And if you really can't live without (I know I "sin" in frequently), don't spray it directly onto the scalp, and wash your hair with a good clarifying shampoo afterwards. Better yet, make your own dry shampoo if you can muster the time:
DIY Dry Shampoos (especially for people with scalp problems)
There are umpteen DIY recipes for dandruff out there, most consisting of oatmeal, cornstarch or talc powder. However, since cornstarch may worsen candidal growth (or Malassezia furfur), using it on dandruff prone scalps seems unwise.

Moreover, talc powder and cornstarch have been associated with aspiration pneumonia, and just like store-bought dry shampoo, they may also lead to clogged hair follicles. (See here for more on unclogging scalp pores and buildup)
Instead, try smashing and mixing these ingredients together for an ultimate all natural and personalised dry shampoo:
Baking soda: fungicide (reduces funghi), has a drying effect and minimises odours.
Unsweetened cocoa powder (ideal for darker hair). Dutched cocao powder means that it's been processed with alkaline, neutralising its acidity to a pH value of 7. This makes the cocoa a lot dryer and consequently will absorb excess oils more easily.
Grounded coffee: Full of anti-oxidants and some claim it will prevent dandruff.
Cinnamon for red hair
Aspirin contains high amounts of salicylic acid, which is an active ingredient used in dandruff shampoos.
Tea tree oil: fungicidal properties and soothes itchy skin.
Indian herbs & spices: fenugreek (these are rich in amino acids and are supposed to encourage healthy hair growth) and Neem leaves (antibiotic and antifungal relieves itching)
Aloe vera: clarifying agent that soothes
Apple cider vinegar: has anti-inflammatory properties
Hibiscus leaves: said to reduce hair loss and dandruff. Dry the leaves and grind them into a powder.
An ideal concoction is for example baking soda, mixed with some cacao powder, aspirin and tea tree oil (and left to dry). Put everything in a salt shaker (or empty mineral blush dispenser thingy – see more about the empty Shu Uemura Volume maker above).
Other ways to get rid of oily hair: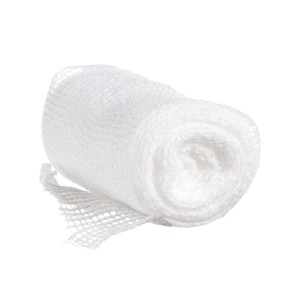 Cheesecloth tip: Since you probably don't want all these ingredients stuck in your brush, it can help to put a piece (or several pieces) of cheesecloth (or gauze bandage) over your brush. The powders will absorb the oil, and both will be accumulated onto the piece of cloth. The disposable cloth will absorb the dirt, resulting in cleaner, shinier hair. Will also absorb oil on its own without the DIY dry shampoo.
Blotting powder + Blush brush trick: Blotting powders are designed to absorb as much oil as possible, and tend to work better than baby powders and the like. In addition, you can use blotting powders for dark skins if you have dark hair, without being left with white powder residue.
Good ol' wash: Because of my curls and the fact that I only brush out my hair before washing it, my hair only looks good right after washing, up to about a day later. Skipping a wash more than once will only make me look homeless. Which is why a regular, gentle shampoo with a good conditioner / mask is by far the best option for me.
Moreover, washing regularly is advised for people with dandruff, removing excess oil and dirt will leave follicles to flourish, and stimulating the scalp only has benefits.