Iluminage Touch
around $
500
Pros
Only solution currently available for blonds & red heads
Large cartridge head makes it fast & easy to use
Saves lots of money in the long run
Sturdy and pretty design
FDA approved
Cons
Results not as quick as professional hair removal lasers
Blondes need to wax or epilate before treatment, resulting in short-term ingrown hairs for some
I've always had a lot of hair on my legs and arms, but unfortunately, my hair is fine and blonde, making my "problem" less visible. Unfortunately I say? Yes, unfortunately, since this means that the heaps of money I threw at my dermatologist to get it permanently removed with his professional IPL machine has never borne me any fruit (only darker hair tends to be permanently removable). Ok, I must admit it did have effect on my bikini line, because the hair down there was a bit darker, but other than that nothing budged. Knowing that this professional machine cost my dermatologist as much as a Ferrari, I never expected my crappy Philips Lumea to do any better, but I did hope it would do something. It didn't. At all.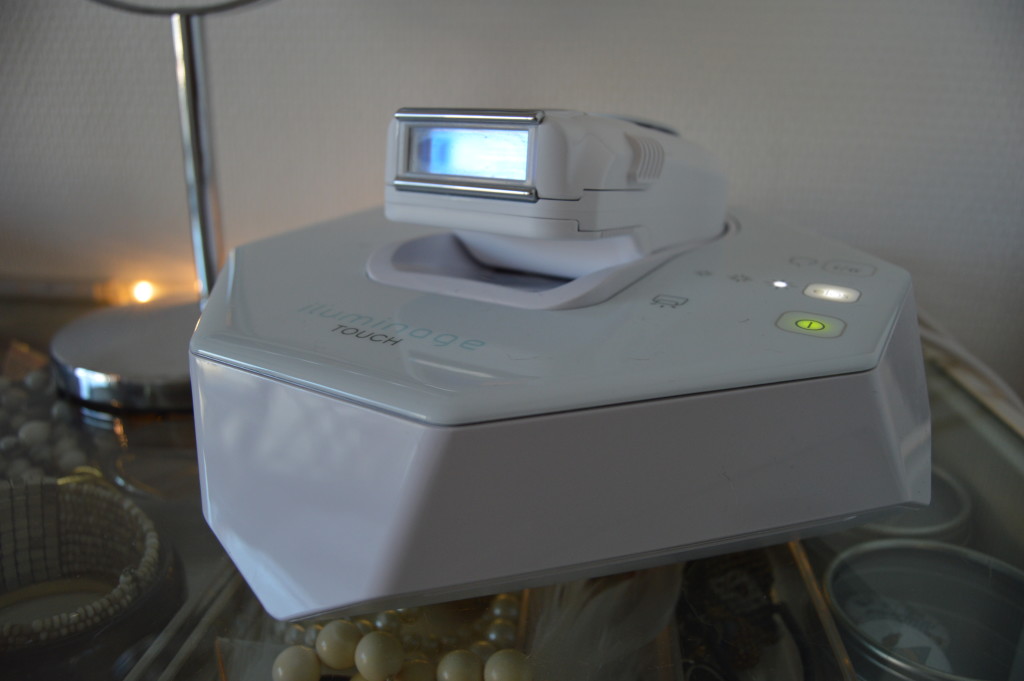 Or what about the Iluminage Touch: "the only FDA cleared technology for permanent results on all skin tones… clinically proven to be effective on the widest range of hair colors, even on blond, dark blond and red hair."
Suuuuuuure.
But ok, after having tested and approved other products from Eva Wisse's online beauty shop and after having developed trust in her know-how and integrity, I decided to test out the Iluminage Touch Permanent Hair Removal System. She made a compelling case explaining how it really worked on lighter hair too, and yet again, she told no lies. Excited about the machine's slick and sturdy appearance, and especially happy about its ease of use, I enthusiastically started testing it out all over.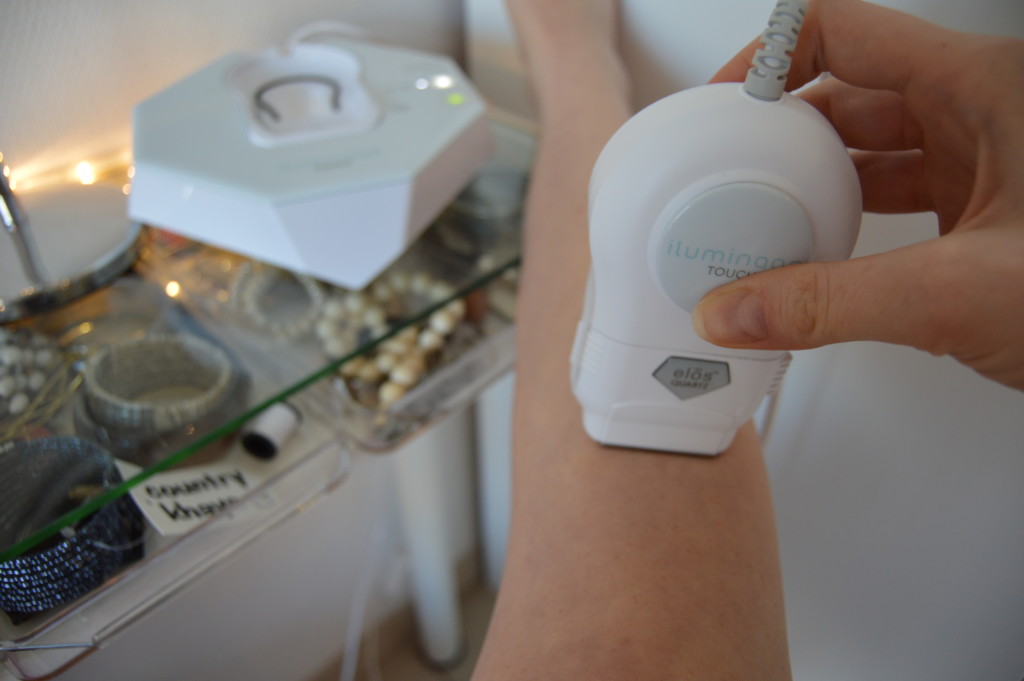 In comparison to the Philips Lumea, it works much, much faster, covers larger areas and will last you many extra years, thanks to the replaceable cartridges with 300 000 flashes (more than you're supposed to need). Devices without replaceable cartridges simply self destruct after a number of uses, rendering them much more expensive in the long run. I also love that it's not cordless, since these machines need a lot of energy, and it can be very annoying having to wait and recharge after treating 1 leg.
Now what makes this puppy really special, is that it's the first and only device that combines IPL (intense pulse light) with radio frequency (RF) energy, tackling both dark and light hair.
The Iluminage's Elōs technology is from the scientists at Syneron and Candela, the inventors of IPL. This company also manifactures professional laser and hair removal devices intended for Dermatologists and salons. "Syneron Medical Ltd. is a leading global aesthetic device company with a comprehensive product portfolio and a global distribution footprint."
To me, this fact increases the Iluminage's credibility tremendously, since they're surely more likely to be able to more efficiently integrate the professional devices' technology into devices intended for home use.
How to use:
To get rid of dark hairs, follow the usual IPL protocol, by shaving prior to treatment so that all the light is drawn into the hair root, instead of just burning the hair above the skin. For this same light absorbing reason, be careful with moles, birthmarks or tattoos, as these can absorb an excess amount of light, increasing the risk of burns.
For lighter hair, wax or epilate immediately before treatment. The Radio Frequency energy needs to penetrate deep into the hair follicle, and can't do this properly if there's still hair in the way.
It doesn't hurt, even on the highest setting, so I see no use in using the lower ones.
The precision adaptor accessory helps deliver targeted pulses of elōs energy in smaller areas or hard to treat areas. It covers part of the glass, reducing the glass surface area to half its size. This smaller window makes it easier to treat areas such as the face, or around tattoos or moles. It should logically also mean that the light and energy coming out of this smaller window will be stronger and more concentrated, since I'd like to think the remaining light is focussed and bundled together instead of merely shielded off. Update: After contacting the company with this assumption of mine, I must admit I was wrong about this theory. Here's their reply: "Hi Eva, no it does not, it just hides half of the window and changes from glide mode to trigger mode".
Clinical, scientific studies on this Elōs technology can be found here, here, here and here. According to the Chan & Dover study, legs and arms respond especially well, whilst armpits, bikini area, and facial hair can be more stubborn and require more sessions. According to my own results, this holds to be true, since my arms and legs have had better results than my axillae (doesn't 'axilla' sound so much lovelier than 'armpit'?).
Downside? The need to epilate prior to treating lighter hair leaves my legs covered with ingrown hairs. I bought the Silk Epil by Braun especially before starting my Iluminage endeavour, but I hate the bloody thing. My skin actually got caught in this torture device from Hell right after I purchased it, leaving me with a scar for weeks. Braun's reaction when I called 'em? That they'd never heard of this problem before… strange, since the internet is full of Braun's Silk Epil induced injuries, and since a week later a friend of mine told me exactly the same had happened to her. Braun's solution? They offered to replace the head for free, whoopty-friggin-doo.
Results: I haven't even reached my 7 sessions yet (now at 4 or 5), but I can already see a drastic difference on my arms and legs. I'm confident that further use will result in near perfection.
Where to buy the Iluminage Touch? Here for Europeans, and here for Americans.
Update October 23rd 2016: Use discound code beautytesttube for a 15% discount (valid on the entire website) on freshwatervalley.nl (in Europe) and freshwatervalley.com (in the USA)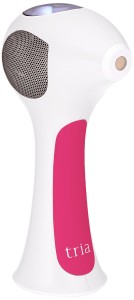 And what about the non-blondes?
For people with dark hair, the Tria Laser is probably a better option,
since its IPL power is stronger.
The Tria hair removal Laser is available on Amazon for Americans
and here for Europeans.
Summary
Reviewer
Review Date
Reviewed Item
Iluminage Touch Permanent Hair Removal Elos Technology
Author Rating